A brand or design manual for a new Danish-Chinese company based in Aarhus and Shanghai. The design manual includes the new visual identity (i.e. logo, stationery, fonts, colour palette, graphic elements).




The Eighty8Agency logo is made in three different sizes – so it can adapt to the media where it is displayed (i.e. website, tablet, phone).

Corporate colours – CMYK, RGB & HEX
A pattern of Chinese & Latin eights in corporate colours. The number 8 is considered a very lucky number in Chinese Culture. The number 8 八 (Ba in Chinese) has the similar pronunciation with 发 (Fa, which means wealth or fortune).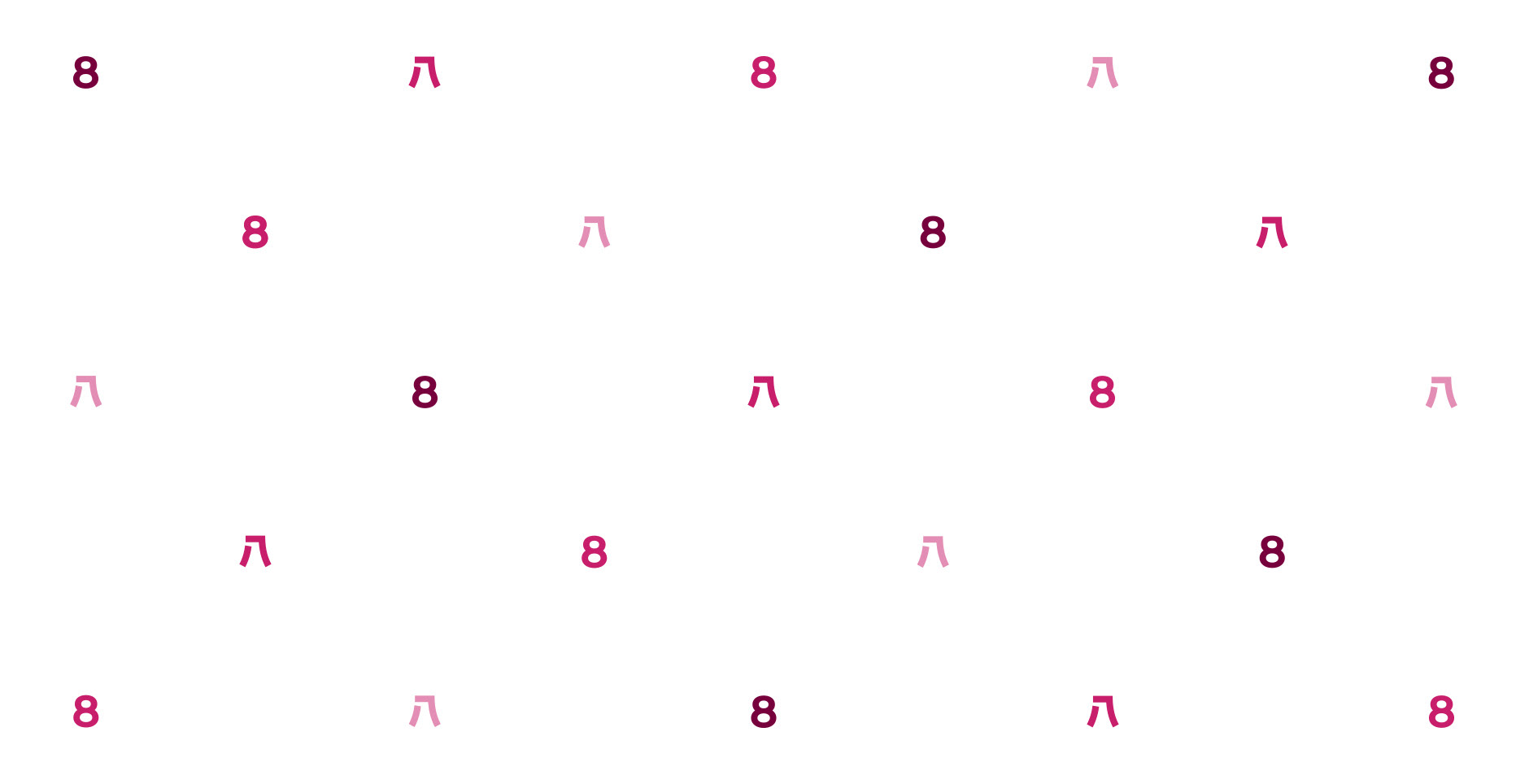 Letterhead, business card, envelope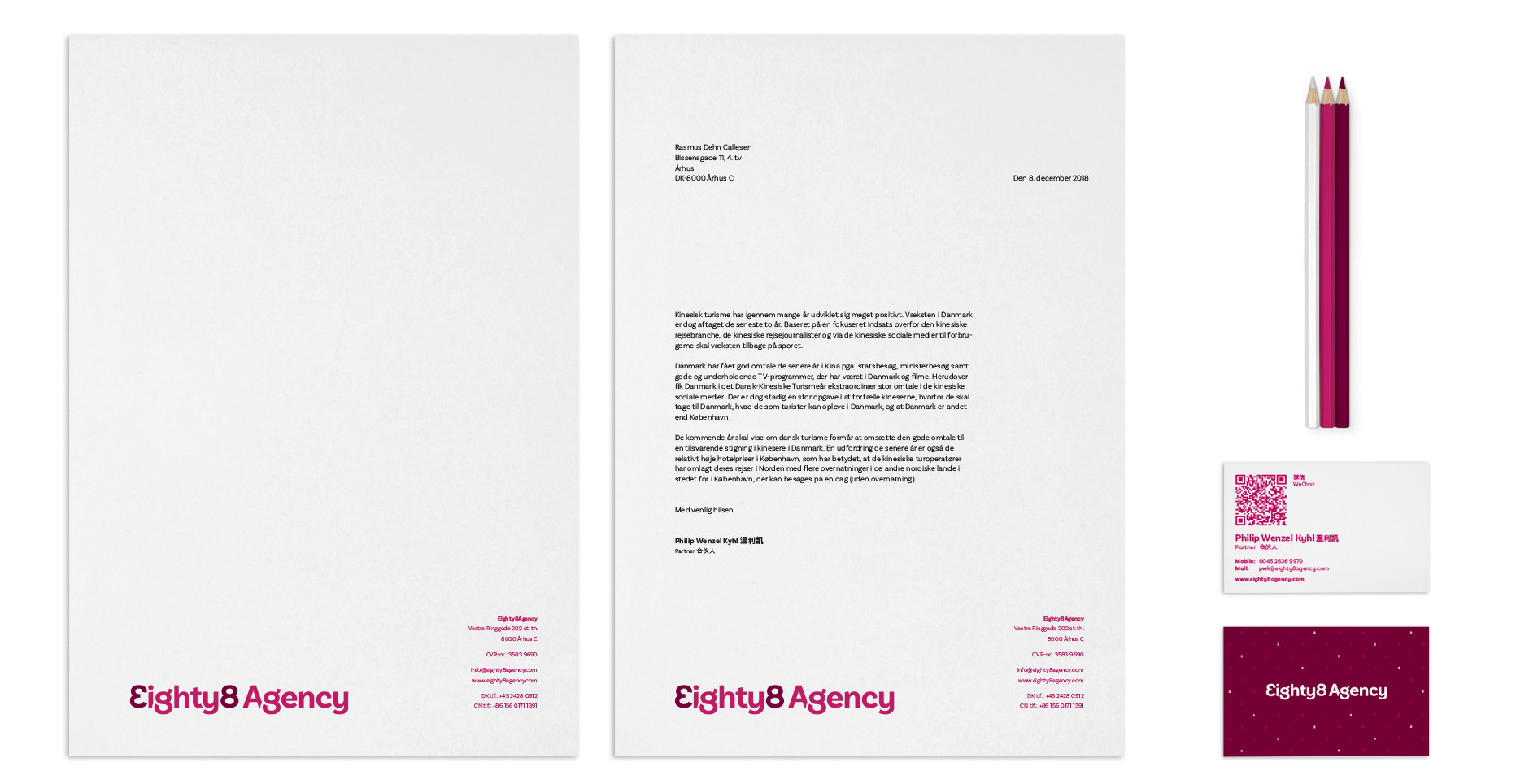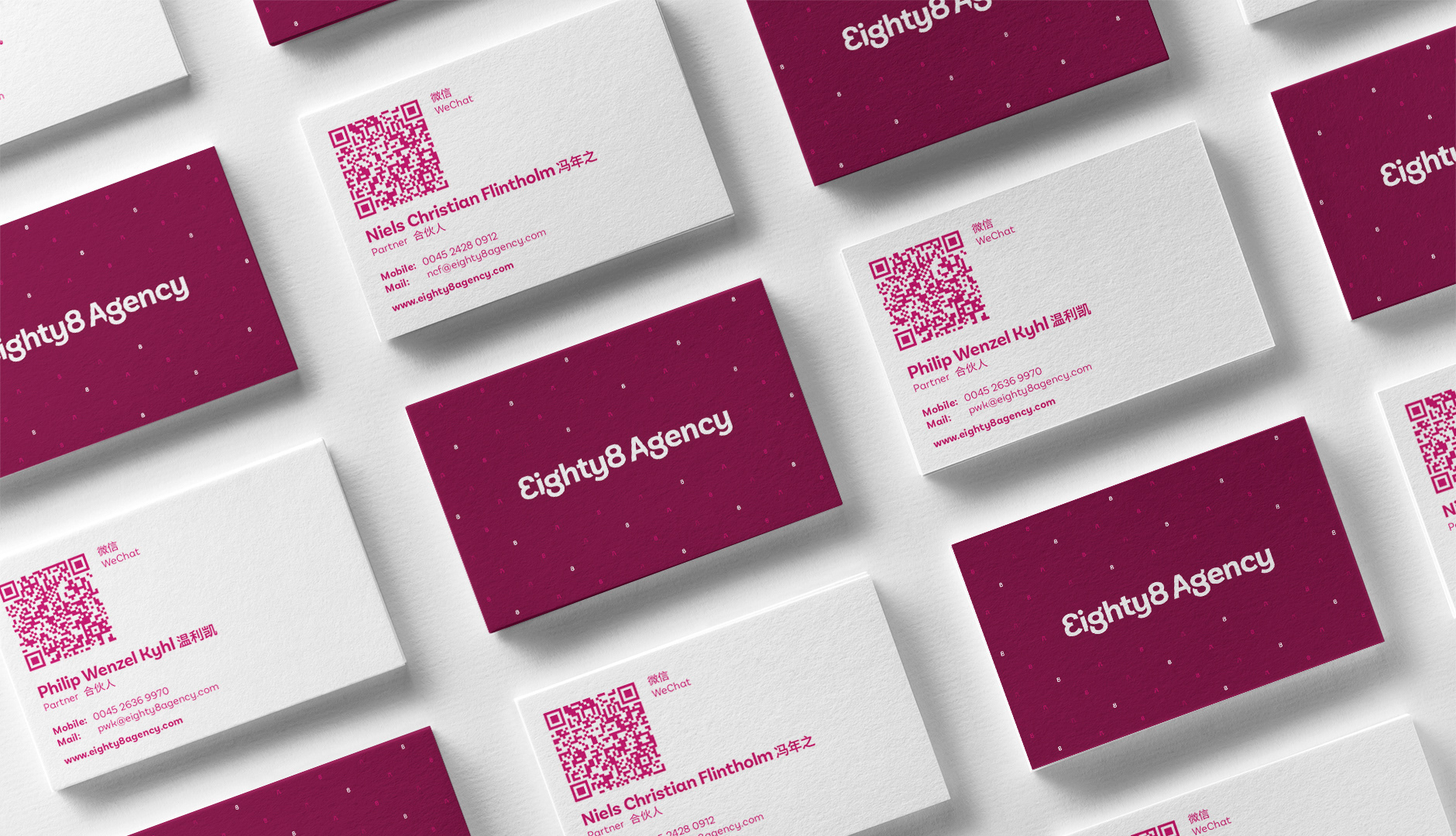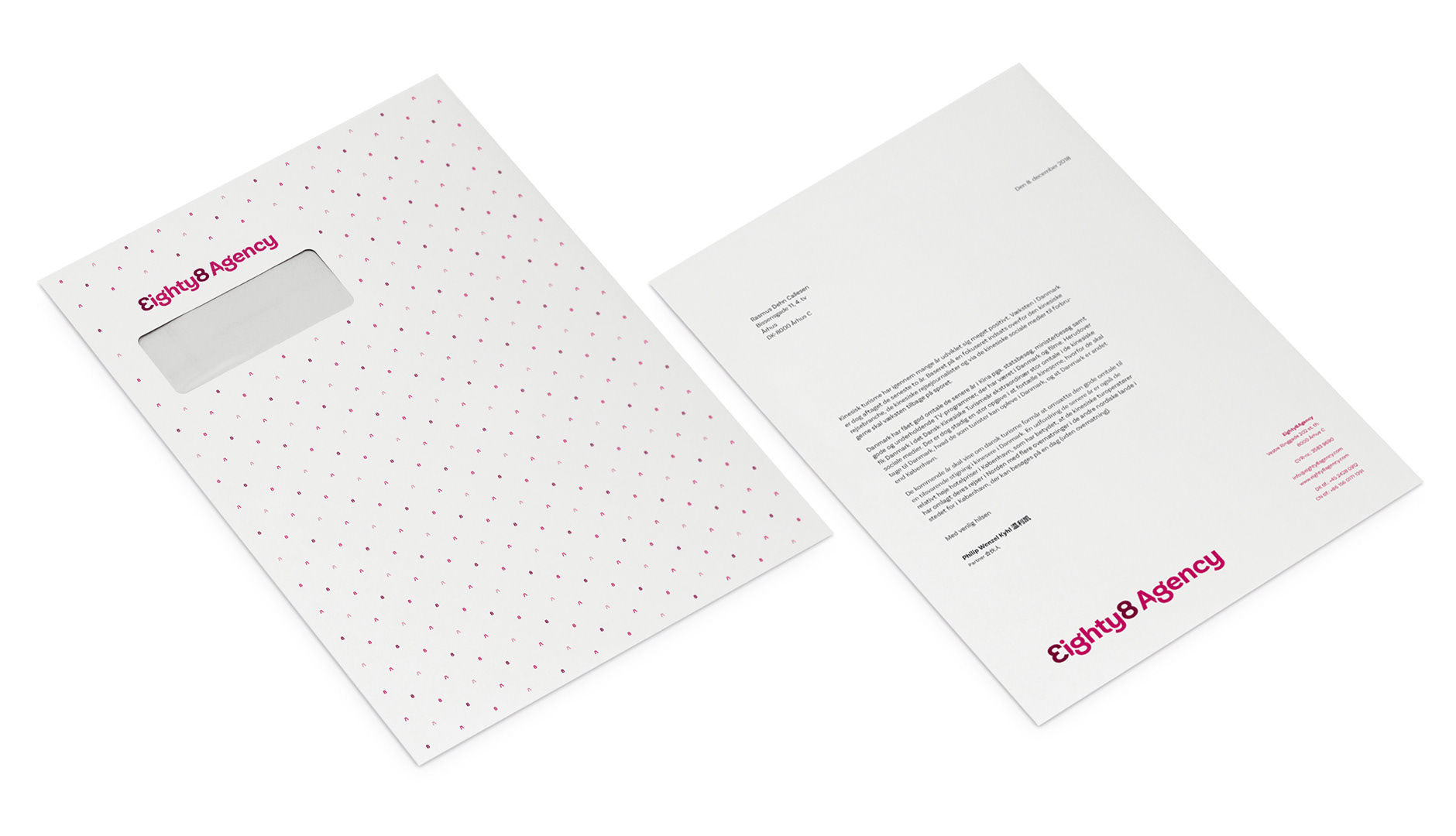 Design Manual manual
​​​​​​​